by edenbradley
on Jul 22nd, 2015
10 Comments »
Hello Smut Fans!
First a great big thank you to Smutketeers for letting me join their wicked fun! Later, I'll share some naughty secrets about myself, but first I'm excited to tell you about my upcoming release of LAWYER UP. This is the second in my Meeting Men anthology series about successful, take-charge women who meet handsome professional men as they go about their everyday lives—and the naughty fun they have behind closed doors. It's a perfect summer read, cause it's hot, hot, hot! But don't take my word for it…
"Intense chemistry, great characterization, and a kinky page-singeing ending will have readers clamoring for more…" —Publishers Weekly
"The sensuality and sexuality are palpable…" 4 Stars —Romantic Times Book Reviews
Big News! The trade paperback edition just went on Sale for $7.32 at Amazon (almost half the $13.99 list price). AND, I'm offering a Pre-Order Bonus of "alluring" free stuff if you order by Aug. 4. If you want to know what the "naughty surprise" is—let's just say you'll find it enticing in the boudoir…or your partner will anyway.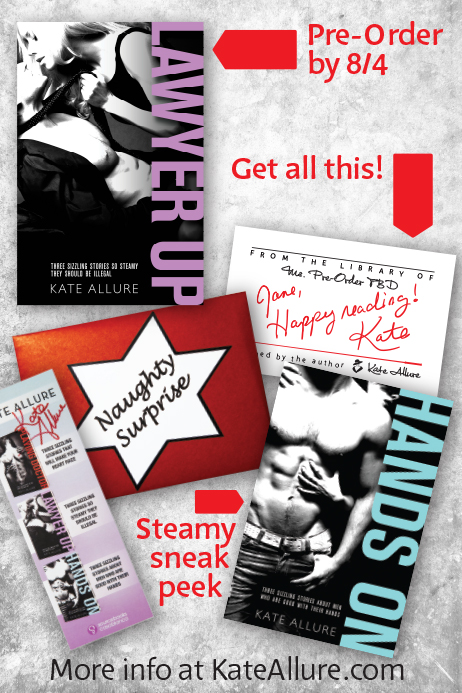 Giveaways too! First, I'm giving away an autographed copy of my Playing Doctor, described as "escapism of the richest, most decadent variety" by RT Book Reviews. Just answer my question below, and I'll randomly draw a winner among the correct guesses this Saturday. Second, I've many more giveaways each month—ranging from naughty to nice—for all Club Kate members at http://www.KateAllure.com, so check that out.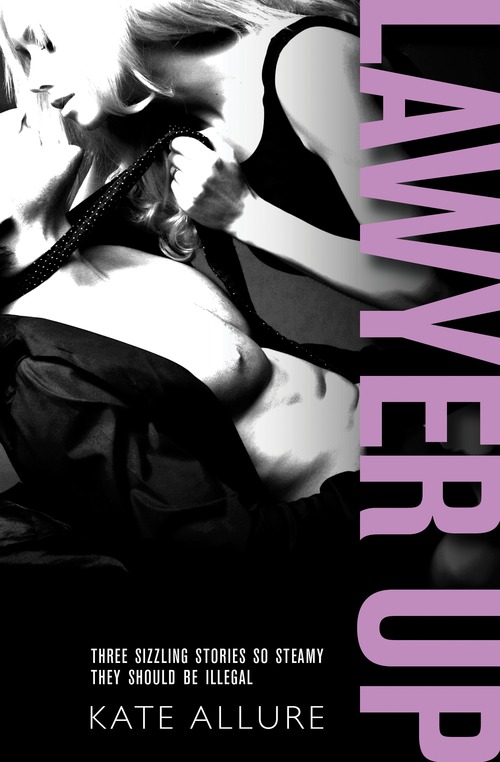 Wrongly accused in Attorney-Client Privileges, sexy but innocent Beth has nowhere to turn but straight into the arms of a hotshot L.A. lawyer. Can this attorney manage to get her off in time?
Liza reaches a meeting of the minds—and more—when she unleashes her inhibitions and gives herself over to the primal allure of a Main Street lawyer in Of Unsound Mind and Body.
In Of Writs and Writhing, fearless defense attorney Pat gets more than she bargained for when she goes toe-to-toe with New Orleans' infamous Playboy Judge. When things get heated both in and out of the courtroom, more than temperatures rise.
Three sizzling, deliciously taboo erotic romances so hot they should be illegal!
A NSFW Excerpt (Eden says "yayyy"!!!):
As Emmit reclined in his imposing judge's chair—his seat of power—he tried to look at ease. They were alone in his court, late at night, and no one would bother them. He affected an air of casual perusal, his hand idly playing with the wooden gavel. His dark brown eyes flicked over the almost naked woman on her knees below him, but he held his countenance imperiously impassive, bored.
Inside, however, Emmit burned with fiery, painful lust. He found it nearly impossible to keep from jumping to his feet to rush down to her, this woman who just a short while ago meant nothing to him—just one more uptight, hard-nosed lawyer among the many that performed in his court. Emmit could hardly believe that this was the same person with a reputation as an authoritative bitch—the one everybody had called Pat-ocrat.
He understood now that the real Patricia had been there all along, had been waiting to emerge, hiding scared underneath her icy exterior. It was conceited, he realized, but Emmit liked thinking the true Patricia was his discovery, his secret revelation. He felt a growing connection between them, and the more he got to know this woman, the more he wanted her—all of her. It was a writhing ache that grew one hundred times worse the more he watched her kneel before him in naked submission.
She looked magnificent, utterly luscious and feminine, her small, pert breasts thrust upward by the pull of the cuffs on her arms. Patricia's chest heaved as she sucked in air nervously, drawing his eyes repeatedly to her breasts. Emmit itched to remove her bra and touch those gorgeous tits, play with them, tweak them firmly, before lowering his head to suck one into his wet, hungering mouth. Her hair cascaded around her bare shoulders, giving her a girlish, natural air, the sexy lingerie a touch of the siren. She was a fantasy come to life, and his total control of her heightened his desire.
Emmit had always liked wielding power—he was a judge after all—but before now he had never realized how truly dominant he was sexually. Ordering her around was the most stimulating, thrilling thing he had ever done. To watch Patricia wait patiently for whatever he planned to do to her next was…unnerving…exciting…beyond arousing.
It was truly the hottest fucking moment in his entire life.
Emmit glanced back to her face and saw that Patricia was staring at him pleadingly, clearly wondering how long he would keep her waiting and what else he would demand of her. He locked eyes with her and allowed a slow, sly grin to spread across his face—wanting her to know just how much he admired the view—and was rewarded by her loud gasp. With obvious licentious intent, he lowered his eyes to the vee where her thighs met and stared intensely as if he could see straight through her silken panties to her wet pussy. Patricia whimpered then and squirmed, and his cock jerked urgently.
He took several deep breaths to calm down. Shaking his head ruefully, Emmit realized that he had complete control of her but not over his own body. He had to get mastery over himself or he would lose it the minute they started what he planned—and that definitely wasn't acceptable. He chuckled slightly at the irony, the sound harsh in the quiet space.
To buy time to master his arousal, Emmit left her there several moments longer before he again locked eyes with her pleading ones. When he looked to her, he was struck by a sharp—shocking—mental joining with Patricia. The outside world ceased to exist. In that moment, there in his court with the woman he was falling for, the power and prestige of his judgeship meant almost nothing to him. The only thing that mattered was the authority he had over this special woman and her willing trust in him, which bound them together in mutual need.
It was time.
"Is the prisoner ready to perform her community service?"
Patricia quivered visibly. "Yes, I am…sir."
His dick jerked again in response to her subservience. Was that an accident, he wondered? Did Patricia even realize she had sounded like a sex slave?
Cloaked in his powerful judicial aura, Emmit rose slowly. He descended the stairs and approached her with methodical, aggressive steps, stopping just in front of her. Then he pulled his black robes aside to reveal the bulge in his pants. She watched as he unzipped his pants and pulled out his thick, rock-hard shaft. Patricia gasped to see his huge, raging erection just inches from her face. He watched as her eyes traveled up his body to stare up at him, looking every inch the submissive fantasy of his wildest dreams.
He wanted more.
With a speaking glance downward, he asked the question—Will you take me in your mouth?—and again Patricia gasped. Emmit wondered then if he might have pushed her too far. He was wildly aroused by their game, but perhaps this was just too much.
Then she smiled up at him and obediently opened her mouth…
 ~~~~~~~~~~~~~~~~~~~
Get to know Kate Allure!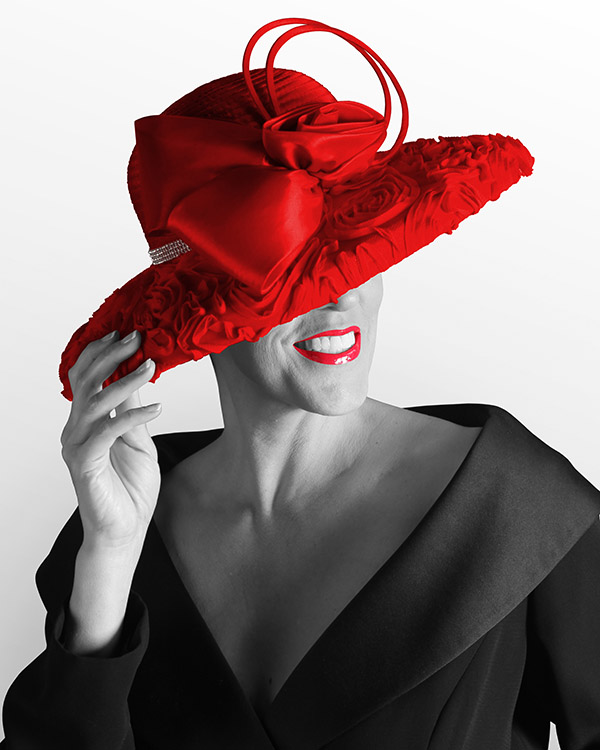 Kate Allure has been a storyteller her entire life, writing plays, short stories, and dance librettos throughout her childhood and later for semi-professional theater and dance companies. Her non-fiction writing included working for American Ballet Theatre and New York City Ballet. Beyond writing, Kate's passions include traveling and exploring all things sensual with her loving husband.
Website: http://www.KateAllure.com/
Facebook: https://www.facebook.com/KateAllure.Sizzling.Romance?fref=ts
Twitter: https://twitter.com/KateAllure
Pinterest: https://www.pinterest.com/kateallure/
 ~~~~~~~~~~~~~~~~~~
Now I'll answer some way too personal questions from the Smutketeers (And again, Eden says "Yay"!!!):
~Why erotica? I like sex…and lots of it. I only half-jokingly refer to my stories as "homeopathic libido enhancers." Nowadays, we're all so busy and physical intimacy can take a back seat, especially if one has kids or a demanding job. My hope is that these quick, steamy reads give hard-working women a few minutes of fantasy "me time." And, if it works as a "libido enhancer" that's a bonus husbands and boyfriends will appreciate too. (LOL) But seriously, I want to address such underlying issues in my website. I hope that KateAllure.com will become a meeting place where female sensuality can be explored with an "Ask Kate" reader forum and guest sex-pert bloggers. And, I'm thrilled that Smutketeer Eden Bradley will guest in November. My Meeting Men stories are the keystone of all this—quick steamy reads that might even inspire a night sexy fun too!
~Tell us about your first kiss! My first kiss was a nothing event, truly. I was on a 6th Grade trip and my lips touched those of a cute boy…and that was it. Then I became heavily involved in the ballet world—not exactly flush with straight guys—and I didn't have another one for years. But if you want to know about the kiss where sparks flew, one I remember like it was yesterday, well…
I was standing outside my college dorm late one night, following a rehearsal for a show I was in and where I'd met a cute fellow cast member. Endlessly, we stood and quietly talked while he gently held my hand. His thumb circled the sensitive skin of my palm and sent tingles racing up my arm. We leaned ever closer as we continued to whisper about who we were and what we wanted in life. Even as we strained ever nearer to each other, there was a mutual restraint that held us apart, due to the complication that I was—sort of—involved with someone else at the time. But eventually our lips touched and the kiss was divine. He wrapped me in his arms and held me close and our bodies got to know each other, our tongues became intimately familiar, and my heart pounded. Then he pulled back, stepped away, and that was it. As I said, I was otherwise attached.
~What's the most embarrassing sex story you're willing to tell? Fairly recently, my DH and I were "playing" and it was amazing. If you've never experimented with a bunny flogger then you're really missing out. Interspersed with, shall we say, more intense stimulation and blindfolded, I never knew what was coming next. It was amazing and I grew increasingly aroused and…I was panting and…I reached toward an incredible pinnacle of pleasure and then…I fainted. As you might guess, that was kind of a downer—not to mention the mortification—but someday I want to feel that tantalizing height again and, this time, not pass out.
The Smutketeers infamous Either / Or questions!

~Beer or girly drink with an umbrella? Neither, instead an elegant, complex martini that teases the taste buds
~Vanilla or chocolate? Are we talking about candy…
~Jeans or stilettos? Stilettos
~Elegant fop or rough-edged rogue? Elegant rogue who likes it rough.
~Tropical beach or mountain cabin? Which one comes with handcuffs?
~Cop or fireman? Both, preferably at the same time.
~Vampire or werewolf? Vampire, although I'll admit that I like Twilight's evil James the best. So what does that say about me?
~Gorgeous canopy bed with satin sheets or fur rug in front of a blazing fire? Hmmm, canopies are great for bondage but soft, tantalizing fur teases bare skin…
~Soft, sensual make out session or throw you up against the wall? At this point, do I really need to answer.
~Las Vegas luxury hotel or quaint Wine Country Inn vacation? What do they say about outer space? No one can hear you scream. Same could be said of a noisy LV hotel, whereas in the other you'd better bring along your ball-gag. But, truly, I love um both, depending on my mood.
~~~~~Giveaway~~~~~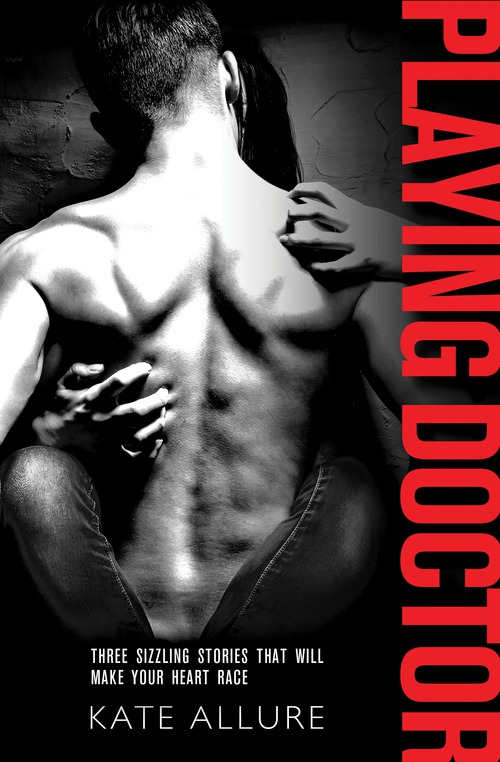 WIN a copy of PLAYING DOCTOR! Guess what happened to the guy I kissed outside my college dorm so many years ago and post your answer in comments! (Check out Get to Know Kate for a clue.)
I'll draw a winner from the correct answers this Saturday, 7/25. And, I'll throw in my Pre-Order Bonus and naughty surprise as well! (Eden says "Yayyyy for the naughty!")

Good luck and it was a pleasure visiting with you all!
~ Kate