by edenbradley
on Jan 8th, 2014
leave a response
Today is a very special day-IT'S RG's birthday! In tribute to one of our most beloved Smutketeers, we're going to take a look down memory lane at some of the amazing books she's written…books that have torn at our hearts, made us gasp, made us cry, made us hot all over! If there's an emotion in our being, RG will find a way to pull it out of us-and that makes her unforgettable.
Of course, RG is unforgettable for many reasons. She is the most loyal friend anyone could ever have-the Smutketeers can attest to that! She is so smart and clever and funny. Warm and generous and she has the prettiest blue eyes and the most beautiful smile. She is just one of the loveliest people anyone could hope to meet. We are proud and a bit sniffly that we can call her friend. So raise a glass, eat a piece of chocolate, read a smutty book, and help us celebrate RG Alexander! We love you soooooooo much! Happy birthday to youuuuuuuuuu!
~~~~~~~~~~
One of her newest-a hot cowboy story! Notice the rope…;)
Everyone loves her Wicked series!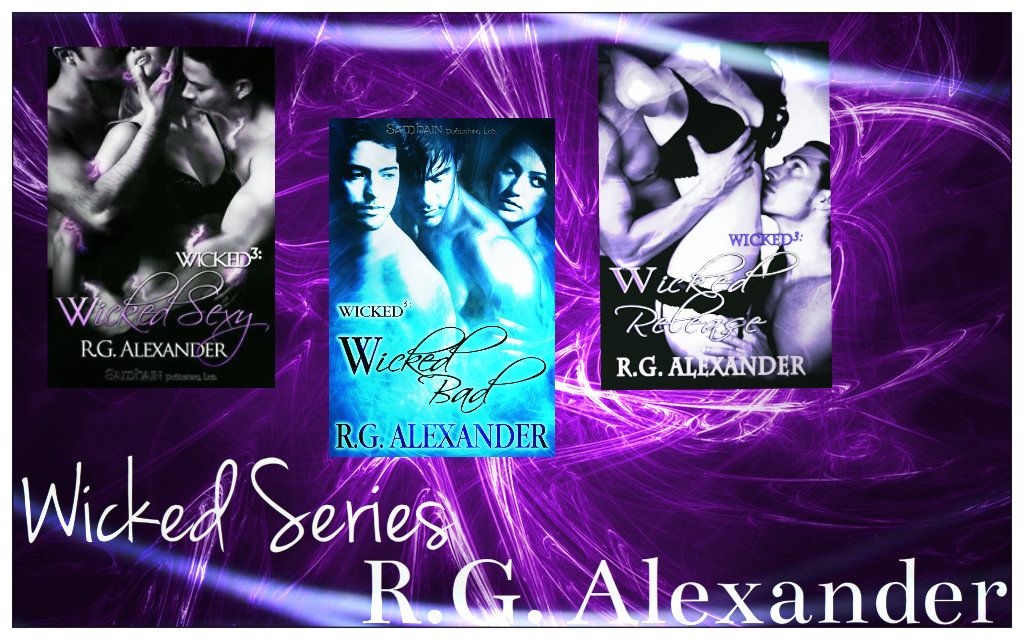 Her Fireborn series is amazing-erotic urban fantasy at its best! And these covers are so beautiful!
…and who can forget her Bone Daddy series! Some of our favorite stuff! Bone Daddy…mmm…possess me, baby!
The Children of the Goddess Series started right at the beginning of her career. A beautifully complex world, characters who will break your heart, books you will never forget…It all began with REGINA IN THE SUN….
Her Temptation Unveiled series started with LIFTING THE VEIL, nominated for a CAPA award!
Then there's her Shifting Reality series! Just pure, sexy fun! Vampires and Demons and Shifters, oh my!
What would a good RG book be without her infamously sizzzzzzzling menages?
And if you like steampunk with one of the most incredible, beautiful, complex world, and sexy heroes-and heroines!
~~~~~~~~~~
What a varied bounty of books! There's something for everyone! In fact, we should give away some of her books in her honor-why not? How about e-copies of her Midnight Ink story, TO THE BONE, and her Kinky Christmas Carol book, MARLEY IN CHAINS, plus a $25.00 Amazon gift card! To enter, just cruise through her books and talk to us about them-what's your favorite? What was your gateway drug? Which cover most attracts your eye? Why do you adore RG? And don't forget the birthday wishes for our birthday girl! (we'll be back to announce a winner on Friday!)
Happy, happy birthday, RG! We wish you a year of success and happiness in all things! *big, wet smooches* with a boobie rubbing squeeze so tight you can barely breathe!