by edenbradley
on Oct 15th, 2009
25 Comments »
As part of the continuing celebration of our upcoming October 20th releases, R.G. and I have talked to bunch of our fellow authors about what makes vampires so alluring. The sensual appeal of vampires seems to be wide-spread, whether these authors love to write them, read about them, or watch them on film. I thought you'd all like to know what some of your favorite authors are thinking…
Incredibly prolific author Michelle M. Pillow is a favorite of readers everywhere, and I'm sure many of you have read her work! Be sure to catch her latest release, LAST MAN ON EARTH, from Ellora's Cave! Michelle says about vampires:
'I love vampires! What could be more alluring than being immortal, all-powerful, and eternally beautiful?'

Author Beth Kery writes hot stories with a wicked edge. Her newest is PARADISE RULES, which I'd buy just for the cover! I love her philosophy about the undead:
'I'm drawn to the psychological aspects of the vampire story. All human beings 'feed' off each other as well as offer nourishment in the symbolic sense, meaning we draw off others' energies and give our own to sustain others. Doing this in a healthy way is the eternal battle of human beings. In it's darker aspects, it becomes the quandary of the vampire: how to live with an eternal thirst, how to tame the desire to take without harming…how to live with the gnawing fear that one can never give in return. '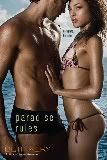 The ever-fabulous Tawny Taylor's latest release is TORRID HUNGER from Ellora's Cave, Book 4 in her Twilight's Possession series. Tawny loves her vampires—and you will, too!
'To me, the vampire is the ultimate bad boy. He's dark, powerful, eternally young and his sensual appeal is irrevocably tied to the danger of falling under his seduction. Under the veneer of a polite, civilized exterior lies a feral beast with dark urges we long to explore and understand.'

Jennifer Colgan does love a hero with some bite-the first book I ever read of hers was her erotic werewolf tale, WOLFSBANE, still available from Amber Quill Press. Keep your eyes open for her next book, LA VIDA MUERTA, coming from Amber Quill in November!
Jennifer is a long-time lover of vampires (ooh-that didn't come out quite right-lol!).
'I've been a vampire fan since Joss Whedon introduced Angel…yum. I guess I've become addicted to heroes who bite. '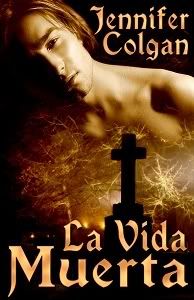 James Buchanan's erotic fiction is hot and sensual—and all male. He hasn't written any vampire stories (never say never, James!), but understands their irresistible appeal.
'Vampires are just hot. I don't write them, but I love to read them. The dark eroticism of blood play, the forbidden lure of ancient knowledge, vast power shackled to unbearable need, being immortal in a world that fades before your eyes: the rich tapestry of loss woven into a vampire is a sensual feast. Jean Claude, Armand, even Dracula all have tragic hero written throughout their characters and I just eat it up.'

Jina Bacarr is one of my fellow Spice authors. She often incorporates her own world travels into her exotic tales. Her current release, CLEOPATRA'S PERFUME, is available now, and she has more in store for us in February with THE BLONDE SAMURAI!
Jina had this to say about our favorite immortals:
'Imagine a tall, sexy vampire holding you close in a passionate embrace and inhaling the scent of your fragrant perfume. How can he ever forget you? He won't. Because he's a vampire, the memory of you will stay with him for eternity…'

Our friend, the gorgeous and talented Samantha Kane, has a new release tomorrow! PLAY IT AGAIN, SAM is the first book in the Cougar Challenge series from Ellora's Cave-and you know I love the sound of that, being an official cougar myself-meow! Here's what Samantha had to say:
'The reason I love vampires has nothing to do with the whole mystical blood-sucking thing. For me it's all about the dark, tormented soul of the ultimate bad boy. Evil? I think not. Just really, really misunderstood. ;-) Nothing the love of a good man or woman can't cure.'

Stephanie Draven writes hot, myth-based speculative fiction for Nocturne, so the idea of monsters roaming the earth and interacting with humans is something she's thought a lot about. Her latest is MIDNIGHT MEDUSA! Here are some of her thoughts:
I love taking ancient Greek stories, uncovering the primal associations and eternal truths behind them, and turning them into modern mythology. That's what I've done for gorgons, dryads and chimeras in the pieces I've written for Silhouette's Nocturne line. One thing I have yet to tackle is the vampire.
The modern idea of what a vampire is stems almost entirely from 18th Century Western European lore, but of course various legends of vampirism can be found in cultures all over the world and the vampires of Greek Mythology weren't even undead (which from my standpoint, makes them hotter because I like a lover with a heartbeat). What really fascinates me about Greek vampirism though, is how female-centric it is. Let's face it, not many of the ancient Greek city states held women in high regard, but it's plain that they feared women's sexual power. Their legends of vampires were about irresistible women who seduced young men to feed upon their blood–a cautionary tale about sex outside of marriage if ever there was one.
But when I think about the sexiness of vampirism, it isn't about the blood or the feeding. For me, it's the idea of an exchange of power. We all know people who we teasingly say "suck the life out of us." But we've probably also all felt the attraction to someone who needed us. Someone whose emotional (or maybe even physical) well-being relied upon something only we could give them. All these tortured alpha heroes in romance novels have this in common–they need nurturing that only the heroine can provide. And that taps something very deep in women because we feed people.
Whether it's nursing a baby or cooking a meal, women have always had this role which has deep biological and sexual roots. I think the sensuality of a vampire isn't only in that he's a predator, but that he is so needy. So in need of sustenance that he wants to take it from our body, and that's a hard thing to resist.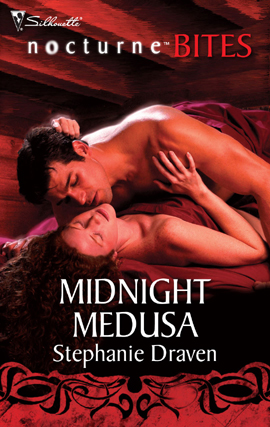 Kate Pearce writes hot, hot, hot and sensual stories-which anyone who's read her House of Pleasure series will know! Next up for her is SOME LIKE IT ROUGH, an anthology from the Kensington Aphrodisia line. We can't wait! Kate loves a good vampire story.
'I've always loved reading books about Vampires, from the classic Anne Rice, to L K Hamilton's Anita Blake series and most recently, the J R Ward Black Dagger Brotherhood. For me one of the big thrills is the immortality aspect, that Vampires have lived through the ages and survived to tell the tale, (although some of them still seem pretty dumb despite all that experience. :) ) When I got the opportunity to create my own Vampire Tudor world, complete with its own set of rules, I jumped at the chance!'

R.G. and I agree that there is just something incredibly sexy about a creature who is acutely aware of every nuance of human existence: the sound of a beating heart, the scent of blood, the irresistible fragrance of human skin. They are creatures of the night, of the dark, where anything can happen. Maybe that's why vampire stories are always so popular, why we love them, as writers and as readers.
We want to know what you think: what is it about these blood-sucking devils that we just cannot resist?
TODAY'S GIVEAWAY!
Everyone who posts today will be eligible to win! Those who are residents of the continental US can win a signed copy of my debut novel, THE DARK GARDEN. Those who live outside the US are eligible to win a copy of my e-book, BREAKING SKYE. (Just be sure to put into your post whether or not you are a US resident. Sorry folks, but shipping out of the country is expensive!).
And everyone who posts through our release date, October 20th, is eligible to win our October Grand Prize! We're not telling what it is just yet, but I promise it'll be grand-LOL! The Grand Prize will go to one of our most prolific posters, so don't be shy! You'll have to check back for the Grand Prize announcement, as well as excerpts from our books, R.G.'s MIDNIGHT FALLS, and my novella, THE SEEKING KISS!
Oh-and today's winner will be announced on Friday in the comments here, so you must check back to see if you've won!